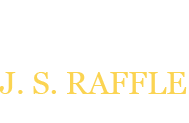 Call us today: 01407 710959
E-mail us: info@jsrafflebuilders.co.uk
Renovation of Tywyn, a National Trust Cottage in Cemaes
Tywyn is another property owned by the National Trust in a spectacular location on the cliffs overlooking Cemaes.
The original cottage had been added to over a number of years with a series of flat roofed extensions and was not fit for habitation.
All the extensions were removed and the original cottage gutted. Two new extensions were built in the style of the main cottage. The whole building was re roofed using Natural Welsh Slate and fitted with cast iron gutters and downpipes.
New sliding sash box windows and new doors were made and fitted.
The external walls were rendered with lime mortar with a roughcast finish.
The inside was completely refurbished with new floors and replastered using lime plaster. A new bathroom was installed and a bespoke kitchen made and fitted.
We did all the external landscaping work and decorated inside and out.