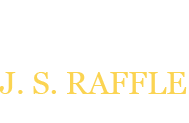 Call us today: 01407 710959
E-mail us: info@jsrafflebuilders.co.uk
Eglwys Llanbabo Church Building Repairs
The North wall of the church was very damp due to a high external ground level. The damp was affecting the internal plasterwork and monuments.
The soil from the back of the wall was removed and the wall rendered below ground level and a new land drainage and surface water drainage system installed. Repairs were made to the roof and new cast iron guttering fitted.
The bell cote was repaired and areas of external pointing were removed and replaced using lime mortar.
The damaged plaster from the internal wall was replaced with lime plaster and the internal walls painted with a breathable paint.