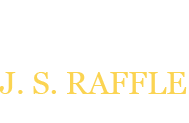 Call us today: 01407 710959
E-mail us: info@jsrafflebuilders.co.uk
Plas Llanfair Holiday Rental Conversions
Plas Llanfair is a beautiful and historic house and grounds on the outskirts of Benllech.
There were two disused agricultural buildings in the grounds that the owners wanted to convert into holiday rental properties. Both were in poor structural condition.
Two of the gable ends had to be completely taken down and rebuilt the rest of the walls had to be taken down to first floor level and stabilised with a reinforced concrete ring beam. The upper storeys were rebuilt using stone from the site in lime mortar. The remaining walls were re pointed using lime mortar.
The roofs of the buildings were timbered and slated using natural Welsh slate.
The inside of the buildings were completely refurbished. They were plastered in lime mortar throughout.
Electrical and underfloor heating systems were installed and kitchens and bathrooms fitted.
The ground floors were finished with slate flooring. The internal and external doors were purpose made in oak.
We also carried out all the external landscaping work.
They have been transformed into very attractive and comfortable five star accommodation.