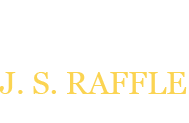 Call us today: 01407 710959
E-mail us: info@jsrafflebuilders.co.uk
Renovation of Bryn Llewelyn, A Georgian Country House
Bryn Llewelyn is a Georgian Country house, once owned by Lord Dinorben and now owned by the National Trust.
Before we started work it was in a very sorry state after having been left empty for a long time.
The chimneys were starting to fall apart and there were holes in the roof. The inside was damp and musty.
We partially rebuilt the chimneys and stripped the roof . The roof timbers were repaired and the roof re - slated using reclaimed slates. The fascias and soffits were replaced and new cast iron rainwater goods fitted.
The external render was removed and replaced with a new lime render with ashlar finish.
The plastic windows that had been installed by a previous owner were removed and replaced with purpose made wooden sliding sash windows. New doors were made to match the existing where they could not be repaired.
The front porch was rotten and had to be replaced. The original porch was carefully surveyed and completely rebuilt matching all the details of the original and finished with a lead roof.
The inside of the house was completely refurbished and a new heating and electrical system installed. The internal plasterwork was repaired and replaced in some places using lime plasters. A new kitchen and bathrooms were installed and the whole property was decorated inside and out.