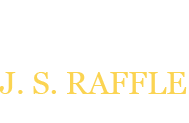 Call us today: 01407 710959
E-mail us: info@jsrafflebuilders.co.uk
Barn Conversion on Anglesey
Storws was a large barn in the grounds of a Georgian Mansion.
It was in good structural condition with the exception of the three arches on the front elevation.
It was necessary to prop the walls above the arches and remove the arches and pillars.Large steel arched lintels were fabricated , installed and the stone arches rebuilt.
The barn was extended at one end to form a utility room, office and ensuite bedroom.The external walls of the extension were faced with stone, built in lime mortar to match the existing.
New internal walls were built to divide the space into useable rooms and several new openings had to be made in the existing walls to accommodate new windows and doors.
The internal stone walls were plastered with lime plaster and the whole interior refurbished.