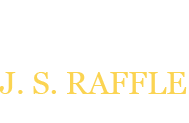 Call us today: 01407 710959
E-mail us: info@jsrafflebuilders.co.uk
18th Century Farmhouse Renovation on Anglesey
When we started work it was unrecognisable as such. The main house had been veryunsympathetically restored. It had been finished with a lime green sand cement render and plastic windows . The adjoining shippon was falling down.
We removed the render to reveal some of the finest quality stonework which was repointed
with lime mortar.
We saved as much of the shippon as possible and rebuilt it in stone where necessary.
The property was considerably extended and all the extensions were faced with stone
which we managed to salvage from the site. All stone work was built and pointed using lime mortar to match the existing house.
The roofs were slated with reclaimed small sized slates and cast iron guttering and downpipes fitted.
The inside was completely refurbished with slate floors and reclaimed oak beams and
internal doors.
We diverted a spring and carried out all the basic landscaping work using large limestone blocks which were recovered from the site.